Imagine spending a weekend in a spacious, dim-lit hotel room with a balcony, overlooking a picturesque view. You may sit back and relax on a comfortable, king-sized bed while watching a movie on a flat-screen TV. While you do, you can use the phone on your bedside table and order room service for an intimate dinner in bed or on your balcony. After dinner, you can climb up the rooftop bar and feast on the views of the skyline while sipping cocktails.
A perfect hotel stay, don't you think? Unfortunately, not all budget hotels or other affordable hotel alternative options offer memorable experiences beyond decent beds and rooms. If they do, you might need to pay extra or stretch your travel budget and look into mid to high-end hotels.
And that's why we're here to help. If you're a frugal traveller like us (and you're not a fan of burning your hard-earned money on luxurious hotels too), you may check out a few hacks to make your budget hotel stay feel like a high-end one.
1. Start by booking directly with the hotel
They may not admit it but hotels tend to extend more generosity to guests who have booked directly with them than the ones who booked using a third-party website. With direct bookings, hotels don't need to pay commissions to third-party sites. Moreover, they're more likely to offer "off the books" privileges and upgrades to direct bookers.
One of the perks of booking directly with the hotel is you're prioritised in the room assignments and stay in one of the best rooms in the house. Think about bigger space, greater views, and better furniture.
2. Let your hotel know that you're celebrating something
Celebrating a birthday, anniversary, or other special occasions? Provide the hotel with a heads up and you may receive discounts, freebies, welcome gifts, and other attractive upgrades. Hotels often go the extra mile to boost hotel guest satisfaction and deliver memorable experiences.
You might get discounted group rates, a free upgrade to the honeymoon suite, spa services, or even a simple yet special gift, like a complimentary drink or voucher.
3. Ask nicely and you shall receive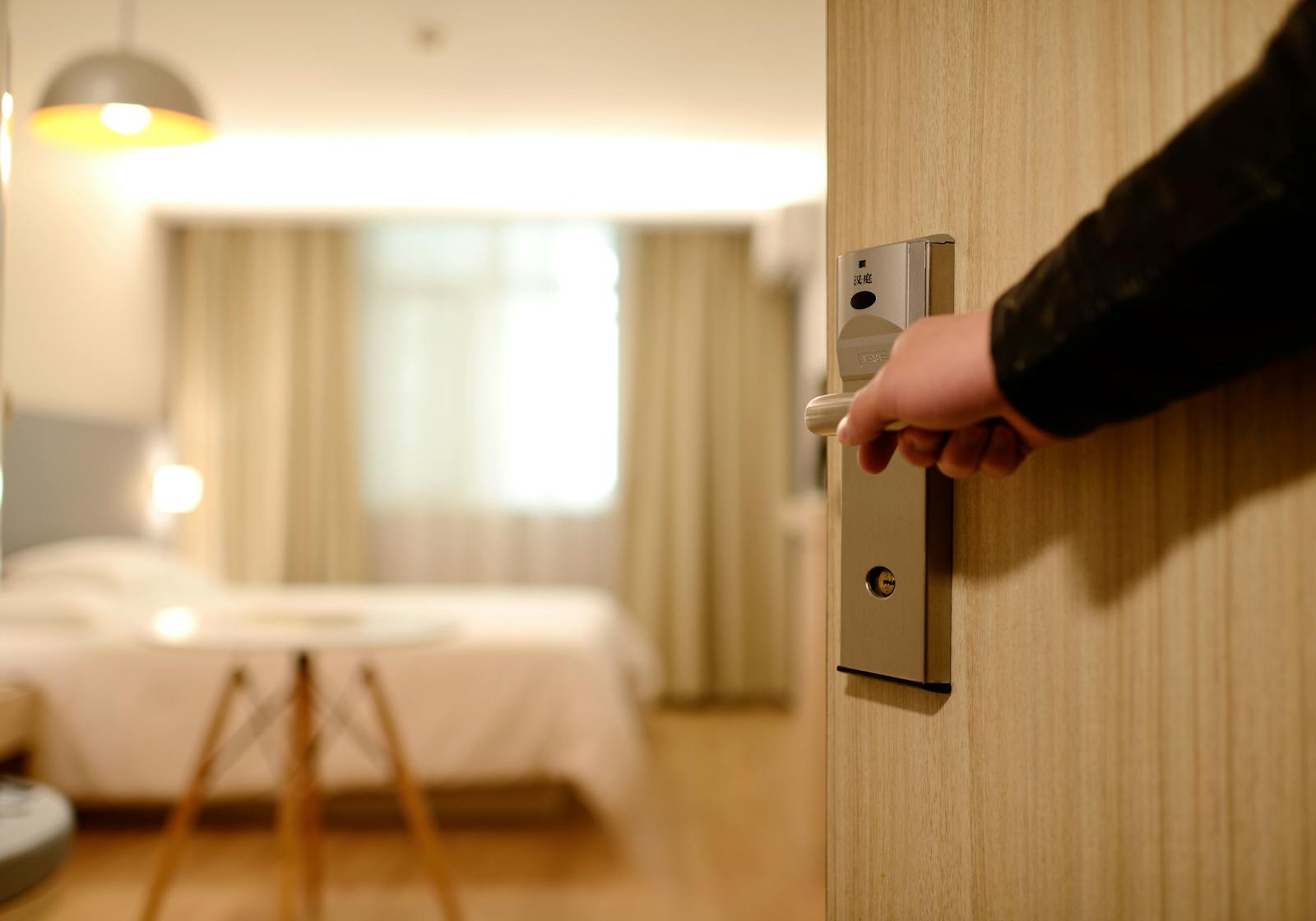 Sometimes, the simplest way to improve your stay is to approach the front desk and ask for a better room. Keep it nice and subtle by asking if you could see different rooms before you check in. If that's not allowed, simply state what kind of room you're looking for, like the following:
Rooms facing a gorgeous view
Corner rooms (bigger and better views)
Rooms far from the elevators and ice machines (quietest rooms)
Rooms on top floors (for viewing landscapes from a higher vantage point)
Also, state the rooms you'd like to avoid, like rooms facing pools prone to noise.
4. Skimp on amenities, but not on location
A hotel room that has it all but is located in a boring city? Or a boring hotel located in a city that has it all? We'd say go for the latter.
It's better to have a plain yet clean room that's within steps of the beach or the downtown, bustling with restaurants, pubs, and cultural attractions than an upgraded room that's far from everything you want to see and do.
5. Go for hotels offering free WiFi
In today's digital era where internet connectivity has become a "basic need", no one deserves to pay for WiFi. It's a no-brainer to check if free wi-fi is included in your rate.
6. Block noise and light with a towel 
Located in a noisy spot? If it's impossible to change rooms, you can use an extra towel to soundproof your room. Simply cover the crevices at the bottom of your door or any room opening that may allow some light and sound to seep into your room.
7. Pack scented candles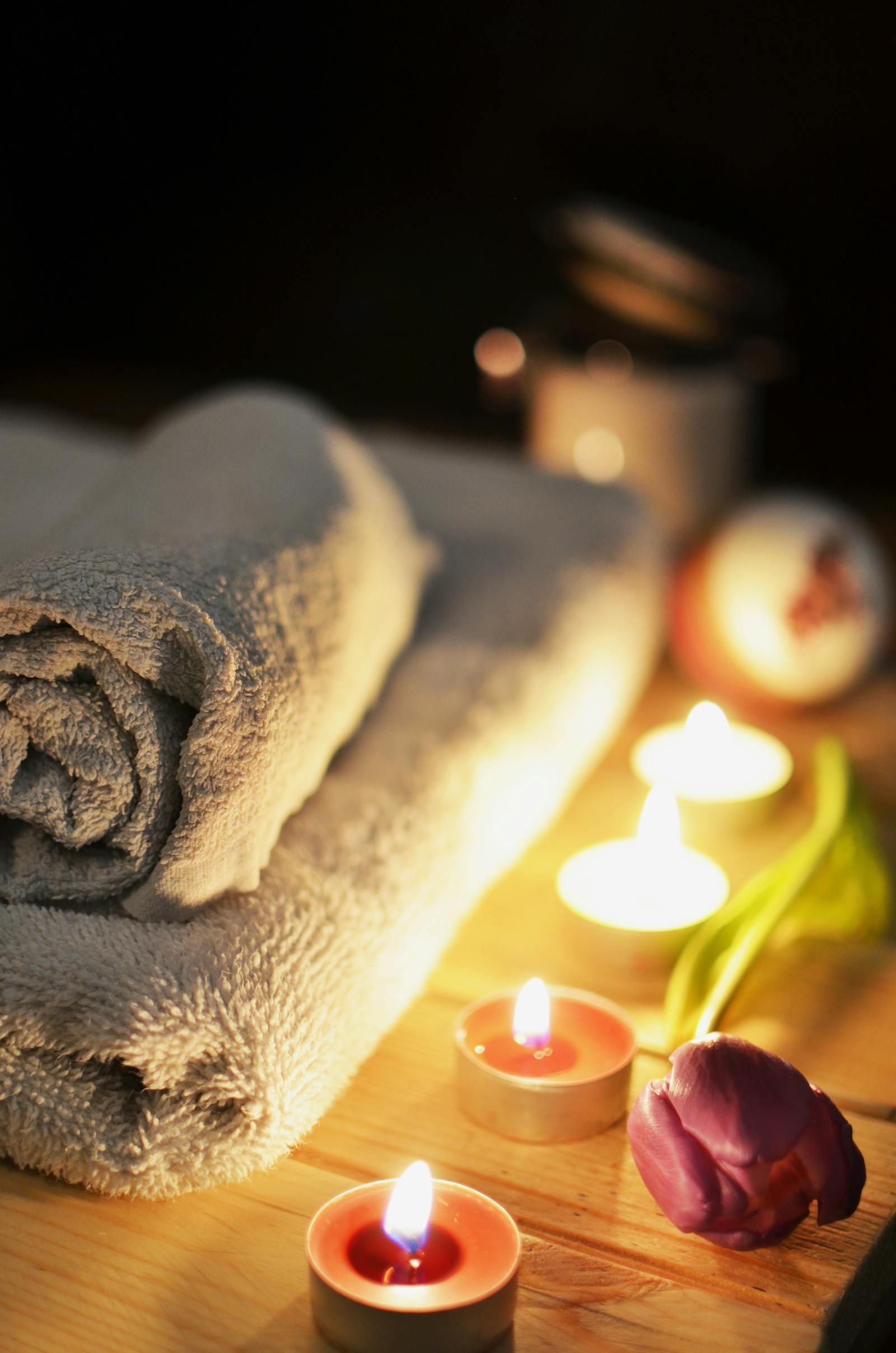 Don't you just love the warm and cosy ambiance of dim-lit hotel rooms? To mimic the vibe in hotel rooms with poor, harsh lighting, you may pack a couple of tea candles or scented candles. Perfect if you're having a romantic getaway. You can also bring a pocket-sized speaker and play jazz, blues, or other music of your choice.
8. Skip hotel room service. Order gourmet 
Nothing screams "hotel luxury" better than room service. But is it really worth the splurge?
Room service is convenient, but it's way too expensive. And let's admit it — not all hotels have exceptional food.
If your hotel is located in an area with a plethora of amazing restaurants and cafes under the radar, ordering from them instead might be a more practical choice. Simply request
9. Buy your own drink and drink with a view
So your hotel doesn't have a rooftop bar? If your hotel permits bringing your own booze, you can do so and simply request elegant glasses. Next to lighting a candle and playing music, you may set up a table in the balcony area. You may climb up the roof deck too and feast your eyes on the gorgeous views while enjoying your drink and some nibbles. Cheers.
10. Have a cosy, big screen movie night
Don't waste that flat-screen TV on crappy TV shows. Never pay for the hotel's movie services either. Hotel TVs are getting smarter these days. Now, you can stream your favorite movies and series from your device and connect them to the big screen. You can stream Netflix, watch YouTube videos, and more. It's also possible to stream movies using various devices like Amazon Firestick, Roku Streaming Stick, and Apple TV.
Author Bio: Carmina Natividad is a foodie and travel buff who enjoys writing and sharing articles about travel and money-saving. You can count on her when it comes to hacks on accommodation, airfare, dining, and fun yet cheap ways to get around the city. To know more about budget travel and affordable hotel alternatives, visit DCU Rooms.